Rats Give Insight Into Gambling Addiction
Researchers at the University of British Columbia in Canada have made a groundbreaking discovery into gambling addiction, with the help of rats. According to their research, flashing lights and music turned the rats into problem gamblers. When the music and lights were added to the "rat casino" the rats behaved like problem gamblers.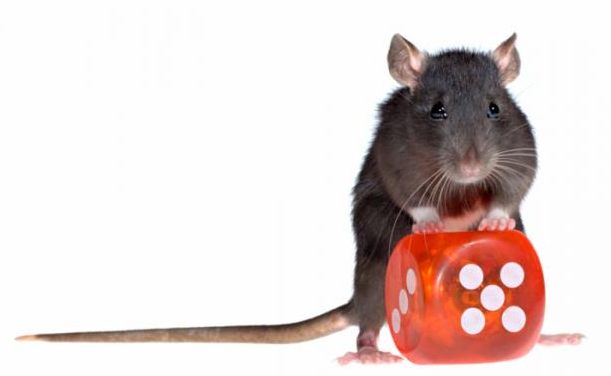 Catharine Winstanley, associate professor in the Department of Psychology, said that it seemed like a stupid thing to do at the time because it didn't seem like adding the lights and sounds would have much of an impact. However, when they ran the study the effect was enormous.
The researchers had trained the rats to gamble for sugary treats. They would typically avoid the higher risk choices when playing the rat casino game. When lights and sounds were added, the rats' behavior then changed.
PhD candidate in the UBC Department of Psychology Michael Barrus stated that he was surprised not that it worked, but how well it worked. "We didn't realize it would shift decision making so much, making animals that were usually good so much worse at making choices."
What is even more groundbreaking is that the researchers where able to block a specific dopamine receptor in the rats' brains using drugs, which could help in the future development of treatments for gambling addictions in humans. Winstanely says that this particular drug has shown a lot of promise as a potential treatment for addictions.