FedEx Founder Once Saved Company By Gambling
The overnight delivery services success was anything but an overnight success itself. In 1971 the founder and current CEO of FedEx Frederick W. Smith took his personal fortune of around $4 million and raised around an additional $90 million to start a delivery company. This delivery company's goal would be to allow people to send overnight deliveries to anywhere in the world, something very unique because it was not offered by any other company at that time.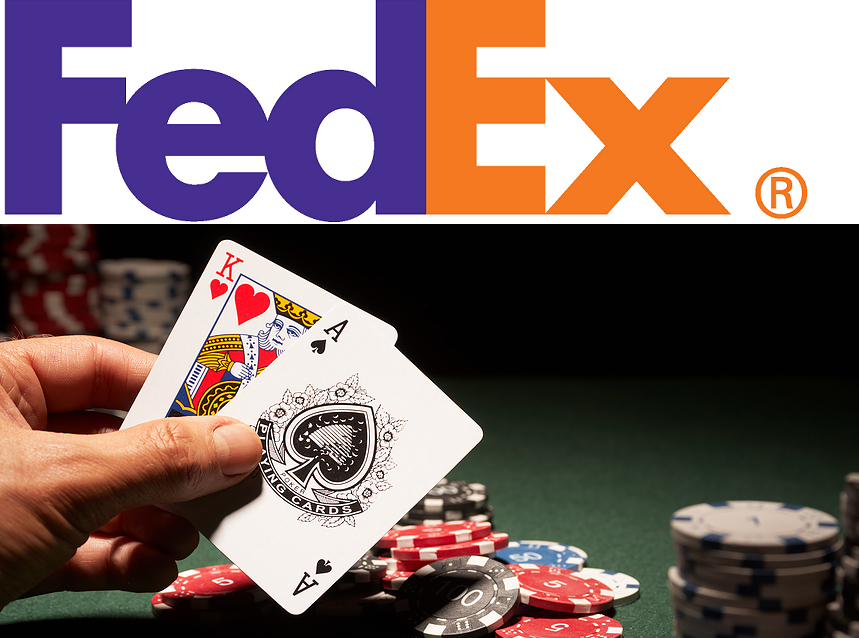 With fuel costs rising three years after the company was started, FedEx was on the verge of bankruptcy because of losses of over $1 million a month. With just $5,000 left in the companies account at its lowest point, no one willing to give them any more loans, and no way to fuel their planes, Smith skipped his usual flight home to Memphis, withdrew the $5,000 and headed to Las Vegas.
In Las Vegas he played blackjack with the last $5,000 of the company's funds. To the surprise of the company's upper management the following Monday, they found $32,000 sitting in the FedEx bank account. This money was what they needed for fuel and to keep the company running for a short period of time. This gamble actually helped the company because within a short period of time they had raised the additional funds needed to keep the company going.
When asked by he decided to make such a gamble with the company's money, Smith shrugged his shoulders and said that without the additional money the planes would have never flown anyway due to the fact that they did not have enough money for the fuel companies. This was one gamble that actually paid off big time in the long run.
By 1976 FedEx had finally showed its first profit over $3.6 million. Four years after, the company's profits were almost $40 million with a total revenue of nearly a half of a billion dollars. Today the estimated worth of FedEx is around $37 billion, with Smith himself worth around $3.7 billion.